She knew she was being ridiculous, but her emotions knew no bounds. She'd rise in the morning, ready to face the day. Morning coffee and journal in hand, birds chirping while she poured words onto paper, gaining a solid grasp of the mental game. She was loved. She was not a failure.
But as the sun crossed the sky, the lies crept back in.
A rejection letter. She did not get the job.
Failure.
The package arrived. The product was wrong and project off track. Others would be disappointed.
Failure.
Kids fighting. Laundry unfolded. Dinner burnt.
Failure.
By nightfall, she was worthless, unlovable.
Satan had a bat at her head, and he was beating her down.
How often we move through this revolving door.
"Be alert and of sober mind. Your enemy the devil prowls around like a roaring lion looking for someone to devour." – 1 Peter 5:8 (NIV)
Satan is not your friend. He is not going to tell you the truth.
He's not even beating on you. He's just handing you the bat.Satan's not your friend. He's not beating on you. He's just handing you the bat. Click To Tweet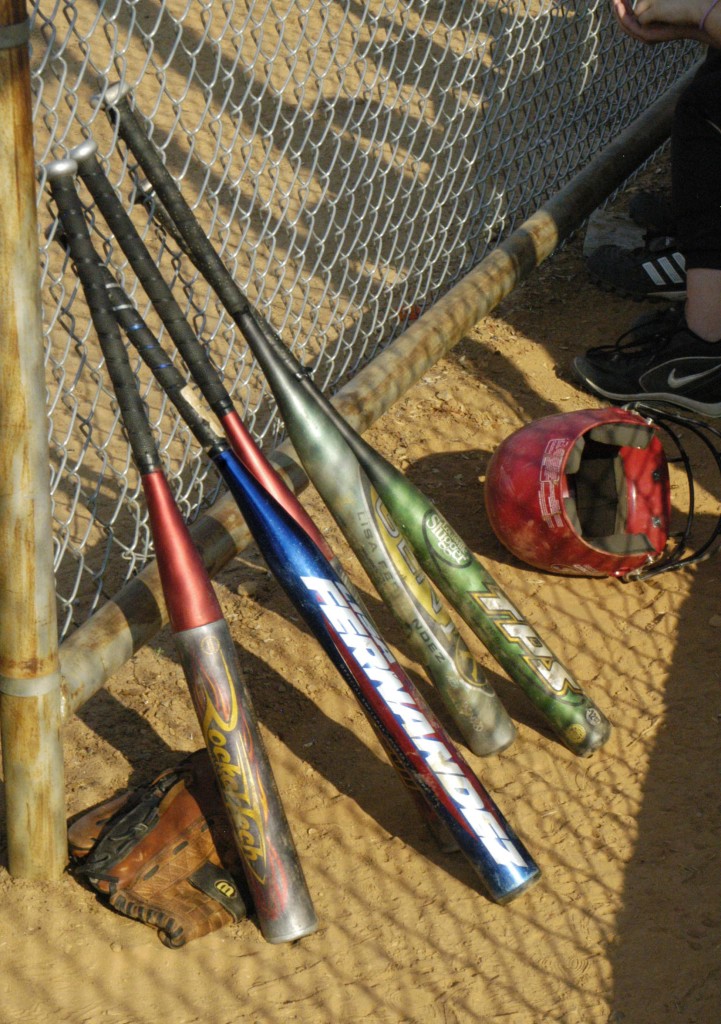 "We are destroying speculations and every lofty thing raised up against the knowledge of God, and we are taking every thought captive to the obedience of Christ." – 2 Corinthians 10:5 (NASB)
When that lie creeps in, take hold of it and turn it over to Christ.
Put that bat down.
Better yet, hand it back.
Better than better yet, use that bat to beat him down…and then slowly strut away.
What lies of self-doubt and failure are you choosing to believe? What thoughts do you need to take captive and turn over to Christ today?